The backlog of unpaid bills owed by the State of Illinois is $9.3 billion as of today.
But wait, didn't we borrow from the future to fix this problem? And wasn't last year's tax increase that "saved the state" last supposed to take care of it?
Yes, just the recent bond sale made for that purpose plus matched federal funds netted $8.8 billion. Applying that against the earlier record high of $16.7 billion means the the backlog today should be under $8 billion. It's not.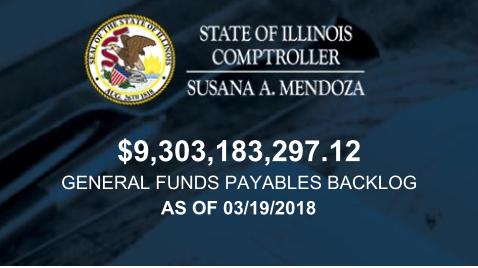 So, where's the effect of the tax increase?
You didn't really think that solved anything did you? Count on the bill backlog to continue to increase.
–Mark Glennon is founder and Executive Editor of Wirepoints.